Loco Billy's is a nightclub/music/events venue in Stanwood, WA featuring live bands, concerts, dancing, fundraisers, parties and exceptional fun! This new club is specifically designed to cure even the worst case of small town boredom!

This fantastic venue is housed in this historic Stanwood Landmark. The building was built originally in 1877 and was the first general store in the town of Centerville (Stanwood). It was built by the town's Founding Father D.O.Pearson. He and his family lived upstairs & operated the store downstairs. A few years later he opened the first Saloon adjacent to the store called the OK Saloon! Later the town's name was changed to Mr. Pearson's wife's maiden name - Stanwood because there were too many Centervilles across the Nation & the Postal service was getting confused. Through the years this location has been many businesses & restaurants, most recently ~ The Cobblestone Restaurant & Lounge, Blazing Saddles Restaurant & Lounge, Gerry Andal's Restaurant & Lounge, Cyndy's Broiler & now Loco Billy's Wild Moon Saloon!

The past few years...the current owners - Cookie & Major have been renting out the facility & staging Concerts & fundraisers here. Many old patrons begged Cookie & Major to re-open so they could come back to "Their home"...so here we are!....We will continue to thrive as long as the customers come & support us often for dancing, live music & fun. With our partnership with Northwest Music Foundation we will strive to bring you some of the best shows in the Northwest. We ask that you understand that when we have live bands there is a huge cost associated with them including their pay & paying all the publishing companies to offer music to the public in addition to all the other costs of a venue. We hope you will realize that music has a real value in our society and it is worth paying for it to keep these kinds of venues alive.

Except for Rentals, Special Events & Special Concerts, we are currently open Thursday through Saturday nights from 6:30pm until 2:00 am. Happy Hour is 6:30-8pm each day.

"
Tightwad Thursday
" we have open mic/jam for musicians & bands sponsored by Northwest Music Foundation and Sahara Pizza. All genres are welcome to participate with their band, group or by themselves. Dancing is encouraged & bring your instrument or voice to jam with local musicians! Happy Hour and Drink specials all night long & No Cover Charge.

"
Cowgirls Gone Wild
" is Friday Nights with live bands ~ Country, Rock or Blues or other special events including dance lessons, and music video dancing. Special discounts for ladies with their cowgirl hats on.

"
Saturday Stomp
" is on Saturdays & will feature Live Country, Rock, or Blues bands with music video dancing to the fabulous music video dance system when live bands are not available. We usually have Line Dance Lessons at 8pm that are included with the music charge or free if there is no cover. Bands usually start at 9pm, but you should always check the calendar for special events and concerts.

This beautiful facility is available any day of the week as a rental for parties, weddings, receptions, fundraisers or CD Release parties & shows. Contact Cookie at (425) 737-5144
for more information.
Loco Billy's Wild Moon Saloon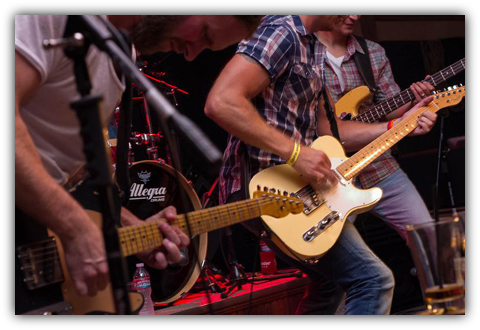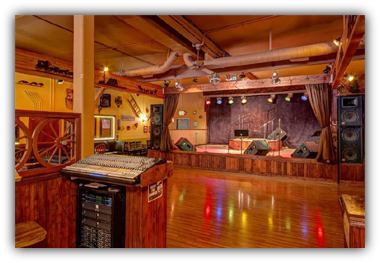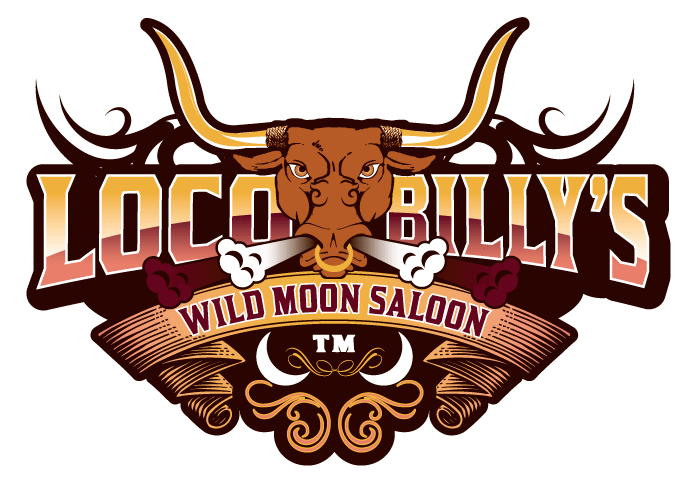 Loco Billy's Wild Moon Saloon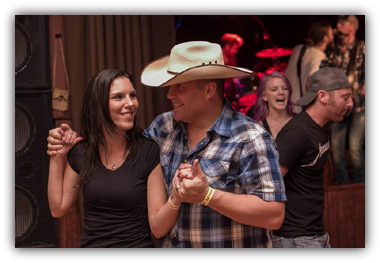 (425) 737-5144 or (360) 629-6500
27021 102nd Ave NW
Stanwood, WA 98292